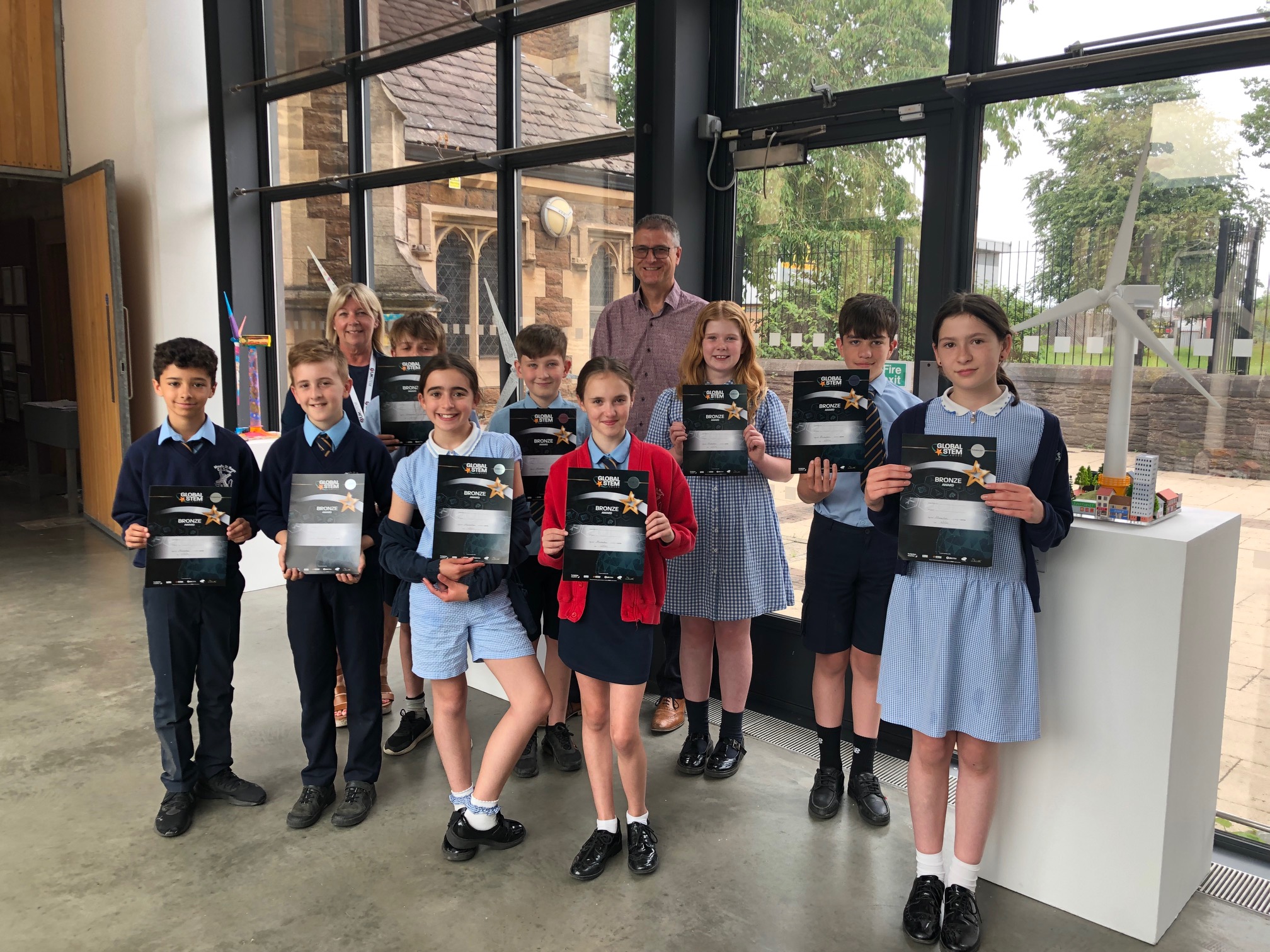 Over the last academic year UK STEM has delivered a renewable energy project with a number of primary schools in North Lincolnshire in partnership with N.Lincs Council.
The project, which has focussed on offshore wind energy, has included teacher CPD sessions on delivering 'Crumble' coding activities in the classroom, offshore wind energy careers in collaboration with representatives from Orsted and an arts project with 20-21 Visual Arts Centre in Scunthorpe, where the children were tasked with building a fully scaled wind turbine model and designed their own arts theme to decorate their model. 
The project culminated in a celebratory event at 20-21 Visual Arts, where the turbine models are all exhibited. The children also took part in a variety of workshops, were awarded a bronze level Global STEM Award for their project work and voted for their favourite arts design wind turbine model. Congratulations to Berkeley Primary School in creating the winning Design!
"This was an absolutely fascinating and brilliant project – the children loved every minute of it!" C. Harling, Berkley Primary School
Turbines on tour
Following the success of the display at 20 21Visual Arts they've been on tour at Scunthorpe Central Library and Aura Innovation Centre for others to enjoy. Other venues are planned and we'll publicise where they're going in the near future.